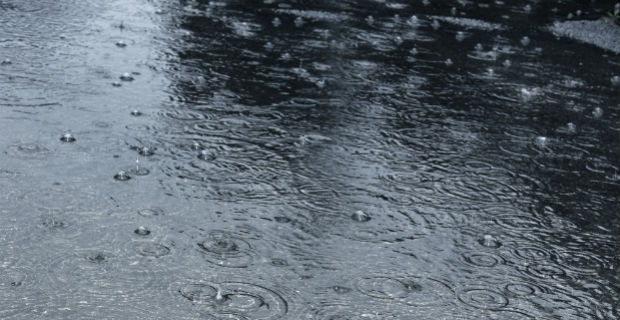 Heavier rain and less predictable weather patterns mean more severe weather more often, which increase the chances of water entering our homes. The combination of our aging infrastructure and a growing population is sometimes too much for our sewer systems to handle, resulting in flooding and sewer back-ups. The more water-using appliances, such as dishwashers, washing machines, humidifiers, hot water heaters, etc. we use in our homes, the greater the chance that water could leak and cause damage.
Water damage has now surpassed fire as Canada's leading cause of personal property claims. It's estimated that, on average, water causes about $1.7 billion in damage across the country each year. But, with a little know-how and some routine maintenance, you can stay ahead of the wave and keep unwanted water out.
Water damage is serious business. It can be a big drain — financially, emotionally, even physically. Just one inch is all it takes to destroy sentimental or irreplaceable items, or to cause expensive structural damage. And the bacteria and mould it can leave in its wake can pose serious health risks to you and your family.
So, the best way to deal with water damage is to prevent it from happening in the first place. Below we've included some easy things you can do inside and outside your home to help keep you comfortable, safe and dry.
HOW MUCH WATER WILL YOUR INSURANCE POLICY HOLD?
Not all water damage is the same, so make sure you know what your insurance will and will not cover. For example, most policies will cover the cost of repairing damage caused by the sudden escape of water, like a washing machine overflowing or rupture of a hot water tank.
You might even be covered if the sewer backs up in your home, but only if you've purchased optional sewer back-up coverage. Every situation is different — and no two policies are the same. So if you want to know exactly what your policy will cover, it's best to speak with your broker. Whether your basement is unfinished or is an extension of your living space, your broker is the best person to help ensure your policy reflects your needs.
Coverage for overland flooding, which is damage caused by surface water that comes in through doors and windows, is not included in your policy and is not available for purchase.