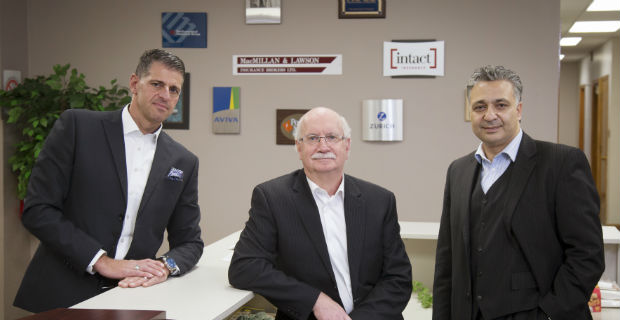 Together we are stronger

We are fortunate to have amalgamated the strengths of three Brokers who represent a corporate and cultural memory of over 50 years.
Doug MacMillan and MacMillan Lawson Insurance Brokers Ltd is the foundation upon which Tru Partners will continue to build.
Ralph Olivieri brings his expertise in Business Organization and operationalizing sound business and managerial practices with a focus on growth.
Carmine Calvise has established forward thinking sales and marketing strategies particularly in Commercial Lines that will grow our business and assist in the mentoring program for our Producers and Customer Service Representatives.
Company Mission Statement
To establish a successful partnership with our Clients, our Staff and our Insurance Companies, that respects the interests and goals of each party. We meet and exceed our customer's expectations and our goal is to surpass even the highest standards.
Company Vision Statement
Tru Partners Insurance Brokers is a dynamic team of knowledgeable advisors dedicated to offering insurance products that provide quality protection with value pricing and prompt personalized service.
Proudly Serving The (GHA) Greater Hamilton Area including Stoney Creek, Grimsby, Binbrook, Ancaster, Burlington Oakville, Mississauga, and the GTA.